The past few days have been kind of torturous, so before I get into the fun story of the day, here's what up with me:
Thursday: Day 5 of the Get Yourself Together and Eat Healthy Diet. Pretty normal day, do a 20 minute interval run in the early evening. Once at home, I start to feel completely rotten. I'm hot and cold, my legs are numb, and I'm feeling dehydrated. Oh well, says I, probably a side-effect of running too much. Maybe I'll head to bed a little earlier than normal (about midnight).
Friday: Wake up at 8:00 AM sharp, to…pain. Everywhere. My neck, my chest, my shoulders, my torso, my legs. I feel like I'm preparing for a full body X-ray with a suit of lead. I manage to get up, eat something…and then head back to bed, walking through my apartment at about 40% speed. I cave and have some cranberry lemonade that I find in the back of the fridge, then lie in bed, completely awake and completely motionless, for 3-4 hours. Torso and legs are still achy and numb, but I manage to sit up and then stand with less pain. Operating at 65% now, I manage to get some more food, get dressed, and head out for the day…at around 5:00 PM. After getting gas, I stop at Walgreens and wander around like a zombie until I manage to locate a thermometer, because my temperature is feeling wacky and I'm sweating. I take my temperature in the car, and maybe it's the heat but I'm 99.6 degrees. No wonder I'm feeling rotten. I pop a few Advil. Next stop: Starbucks, to say hey to my favorite barista Lacey and get my daily iced coffee, probably a bad idea, but I need some caffeine. Head home an hour or two later, still feeling blah, and get ready to go to Chabad, giving myself extra time because I'm now operating closer to 81% than 65%. Take my temperature, and it's 98.3, so maybe the heat from outside affected it. Go to Chabad for dinner, forgoing all carbs but a piece of challah, and head back home early, at about 9:45. I'm feeling a lot better now, but still I take 2 Advil and go to sleep.
Today: Up at 5:45, dehydrated and in pain. 2 more Advil and back to bed. Wake up around noon, almost as achy as I woke up the day before. Manage to get out of bed for yogurt and coffee (late breakfast) and a salami sandwich on lettuce (lunch). Now it's just after 4:00 PM, and though my joints are less achy, this might not be the best day to go for a run since the gym is closed, which was my original plan. My temperature is 99.3, but it's probably because I've been in my apartment all day, so maybe I should take a short walk outside or something.
I think I lost a little weight, maybe: Last night I weighed myself, and it looked like I had gained weight, but I weighed myself again right now, and it was five pounds LESS than last night, so by splitting the difference, I probably stayed the same or lost 1 pound since I weighed myself a month ago. I've heard that after about 2 weeks on the diet, the weight comes off, so I'm hoping to see what happens by this time next week and go from there. I don't want to be on this diet forever – I want croissants when I get to Montreal! – but we'll see how I do up until then, hopefully, which is a month from now.
But now, the story of the day…
Last night, I managed to get myself to Chabad for dinner, and just as I was sitting down at the table, we were doing the going-around-the-table doing introductions and answering a question. This week's question was: what are you thankful for about America?
The answers were pretty banal and almost Miss America-esque, with people saying things like "I'm thankful for religious freedom," "I'm thankful for a strong economy," and "I'm thankful to feel safe everyday."
Then, it's my turn. My response?
"I'm Jacob, and I'm thankful for Target."
A few snickers from the table, but I'm pretty serious. Who cares about freedom of religion when you can go to one store and get a laptop case, light bulbs, q-tips, bath towels, colored pencils, sweatpants, and a Nestle Crunch bar? Come on, friends, what do you think about more: free press, or shopping?
And, by the way, your freedom of religion? Tell that to black churches in the South. Strong economy? Europe has free education, and we're not quite out of the woods with this recession thing. And…feeling safe? Try being a woman, an African-American, or identifying as LGBT. Being a cis-gender white male, I feel marginally safe in this country, and I might be totally wrong about the above three categories of people feeling safe, but were I one of them, I think I'd definitely feel at least a few moments of vulnerability here and there living in this country, especially in light of recent events in here in the good old US of A.
My first choice answer was actually Starbucks, but oddly enough, I did not want to sound too materialistic.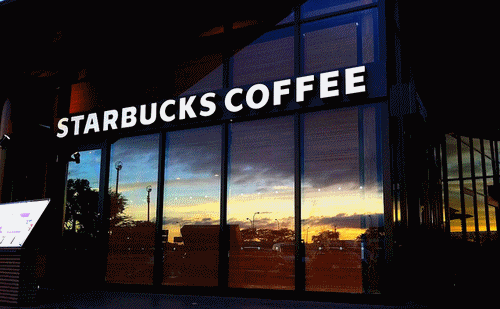 Happy July 4th, y'all. I'm off to celebrate with more salami and lettuce.