I actually finished a book recently, and contrary to the glowing reviews I usually give books, I'd say that this one is not as exciting as I thought it would be. It's the short but not-so-sweet Heathers, a reflection on the movie, by actor John Ross Bowie.
I don't know what I was expecting from such a teeny little book, but I was thinking that there would at least be some interesting commentary on the movie. There was some of that, but most of the book seemed to be a personal reflection of the author on his high school years and his experience of the movie, with bits of trivia and random facts thrown in, most of which I already knew, being a fan of the movie. Granted, the movie came out when I was about a year old so I can't claim to be among those who originally followed it, but as it was a box office flop and only really gained traction in the 1990s, it was on my radar as early as 2001 or 2002, when it was mentioned at a meeting of a teen theatre troupe I was a part of. This was in the days before YouTube, and I don't think my parents would have approved of me renting it, so I ended up finding the script online and reading and rereading it, which is an odd way of going about it. I didn't see the movie in full until last year, when a bootleg copy surfaced on YouTube (it's probably still there, somewhere) and was fascinated by every aspect, from the "old soul" nature of the teenage characters to the color palette to the out-of-place music, all of which were discussed in the book. I guess what I was expecting was more of a retrospective on Heathers rather than a personal reflection. The only person remotely relevant who gets a say in the book is Amy Poehler of Mean Girls fame, who was interviewed by the author. The other two "Snappy Snack Shack" interviews come from two of the author's high school girlfriends, both named Heather and neither of whom have ever been in my kitchen.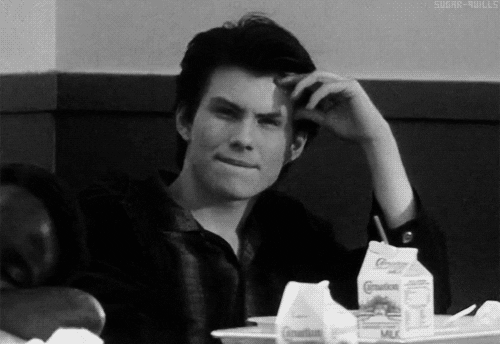 When I say "retrospective," I mean, like, something akin to a collection of short essays/articles written by different people. When I was in college, I randomly picked up a book called Dear Angela, which was a collection of essays on various facets of My So-Called Life, a short-lived 1990s sitcom that touched a great deal of people with its themes and characters. Even though I have seen maybe one episode in my entire life, the book was a riveting read, and made me want to, at some point in the future, download the episodes from somewhere, since the DVD is expensive (and I don't have anywhere to play it). Another book that I read that was similar was Will the Vampire People Please Leave the Lobby? which was a short little book on the birth of Buffy the Vampire Slayer's internet following and the concept of fandom. It was only written from one perspective, but it was entertaining and multi-faceted. I forgot the author's name, but Bowie could have taken a leaf from that book.
But back to this book, I'd stay that if you're a hardcore fan of the movie with an hour to spare, give it a skim, and if not, pass on it. Someday, there ought to be an actual, bona-fide book on the impacts of Heathers. Maybe I'll edit it. I think it could be really good.
Correction…very.